Virtual Summer Sike
PRESENTED BY: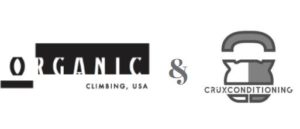 Organic Climbing & Crux Conditioning
Date: August 27th
Time: 6:30 PM – 9:30 PM EST
Info: Summer Sike is an opportunity for the climbing community to come together in the thick of the summer – a time when most are hiding out in swimming holes or sneaking away for cooler temps. This year is our first time going virtual – and we know folks are ready for it (#zoomers2020). We have chosen the theme of "Equitable Access" so we can collectively explore what it means to have access to the outdoors – and how we, as climbers, can make sure that all people can enjoy the benefits of vertical sand stone adventures in our region.
Schedule:
6:30 PM EST – Happy Hour! Catch up with us at our webinar link here.
7PM EST – QuaranPint Night "Equitable Access Panel"
             Host: Andrea Hassler, SCC Executive Director
             Moderator: Dominique Davis, SCC Board Member & Equitable Access Committee Chair
Panelists:
Kendall Martin – WeClimb founder
Lucius Williams IV– Director, "Ikigai"
Abby Dione- Owner, Coral Cliffs
Kareemah Batts – Adaptive Climbing Community, Founder & Director
Ronnie Dickson – Prosthetic & Orthotic Associates, Owner
Danielle Johnson– Carolina Climbers Coalition, C4 Trail Crew Member
8PM EST – Summer Sike Film Series (We will email participants a link the day of)
9:30PM – Raffle on Zoom Link: https://us02web.zoom.us/j/5758667695
Major Sponsors:
Prosthetic & Orthodic Associates (POATN)
The Crash Pad: An Uncommon Hostel
Peak Fitness and Physical Therapy
Supporting Sponsors:
North Face, Flying Squirrel, Clif Bar, Rab, Scarpa, Flikr