SCC fixed ANCHOR REPLACEMENT
FIXED HARDWARE REPLACEMENT RESOURCES
The purpose of this page is to provide the climbing community information about fixed hardware replacement efforts in the southeast.
SCC volunteers across Alabama, Georgia & Tennessee work to replace aging hardware. SCC assumes no liability for fixed hardware replacement efforts; this information is for the convenience of the climbing community only. Climb at your own risk and use your own judgment to evaluate fixed hardware.
SCC Anchor Maintenance Fund:
The SCC supplies bolts and anchors to be distributed at no cost to SCC members to maintain established climbing routes in Tennessee, Alabama, and Georgia. SCC has created guiding policies to implement the distribution of bolts and anchors. This fund is managed by the Fixed Hardware Committee Chair, Matt Gant. The policies and guidelines can be found here:
SCC Fixed Hardware Committee:
This committee responds to bad bolt reports and replacement efforts, works to educate the climbing community about issues around replacing fixed hardware, common issues with existing hardware, current replacement initiatives, and hosts clinics for volunteers to get involved.
See a bad bolt?
Report it to badbolts.com
Take a picture and provide as much detail as possible.
Even if you have filled out a bad bolt report, climb at your own risk and use your own judgment to evaluate fixed hardware.
Get involved:
Shoot us an email to info@seclimbers.org to get involved with fixed hardware replacement efforts!
"When I am asked, 'How does the SCC decide where to do fixed hardware replacement?' I usually answer, wherever the boots on the ground are motivated to replace fixed hardware. That goes for anything the SCC does really." – Matt Gant, Fixed Hardware Committee Chair
"Only YOU can help fix bad bolts." – John Wyatt, longtime hardware replacement volunteer.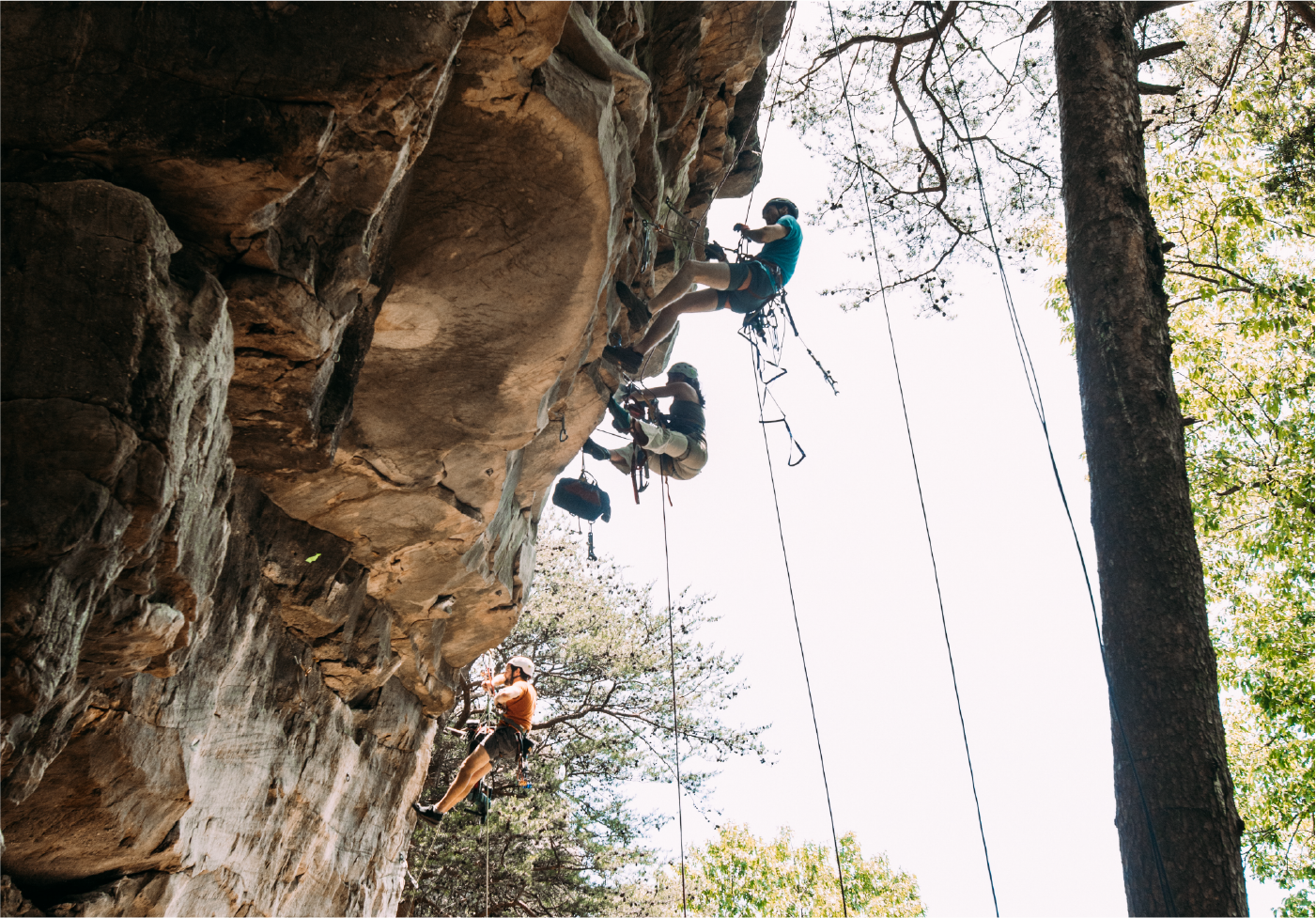 Learn about fixed hardware:
Access Fund and American Safe Climbing Association has put together resources to guide volunteers and our community with best practices for their respective climbing areas.
Best Practice:
If you have any questions or comments, or would like to get involved, contact us at info@seclimbers.org.