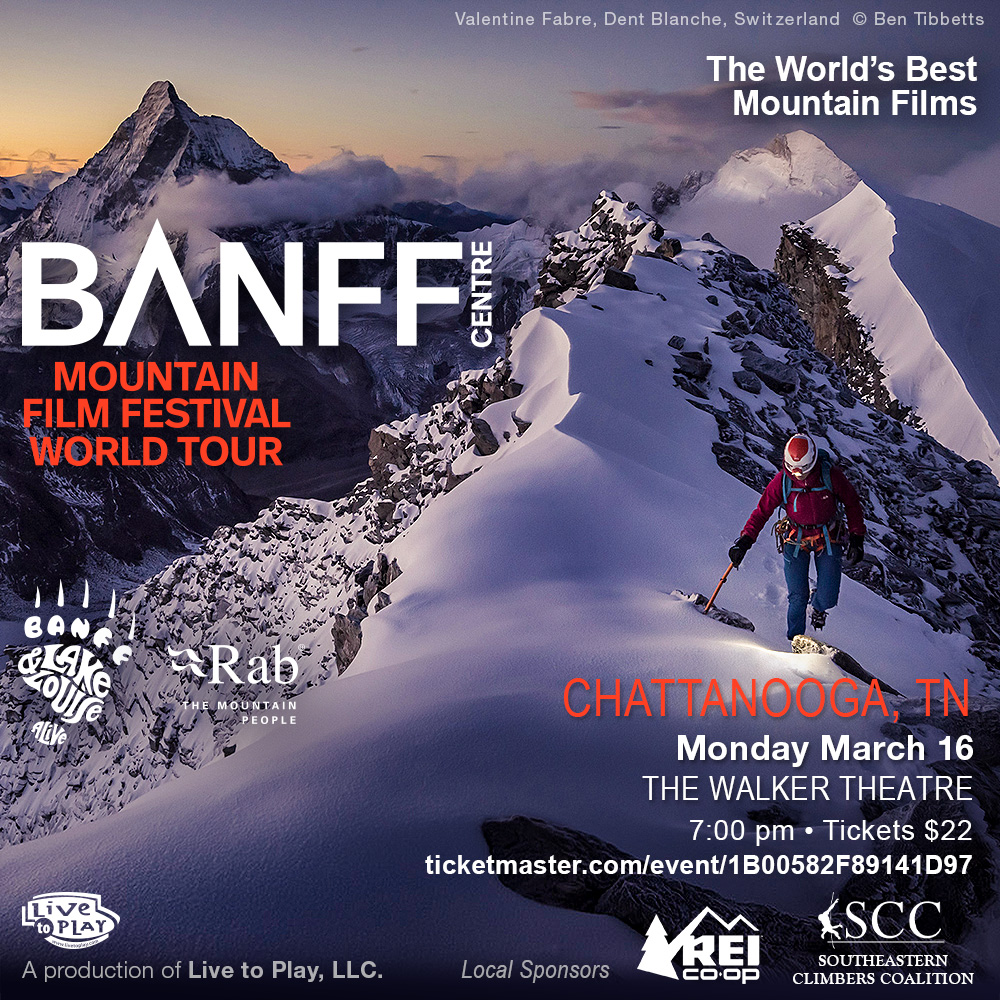 BANFF at Walker Theater, Chattanooga
Banff Mountain Film Festival World Tour Chattanooga TN. is coming to town on March 16th!
This year's screenings feature the world's best mountain sport, culture and environmental films, letting you experience the thrill and challenges of the mountain environments that inspire us all. Help us support this wonderful event in our community, and get excited to watch all the mountain adventures on a big screen!
Tickets are $22 and are likely to sell out, so get your tickets before they're gone! https://www1.ticketmaster.com/event/1B00582F89141D97…
Sponsored by REI, make sure to tell them thanks for bringing this film festival to our town!