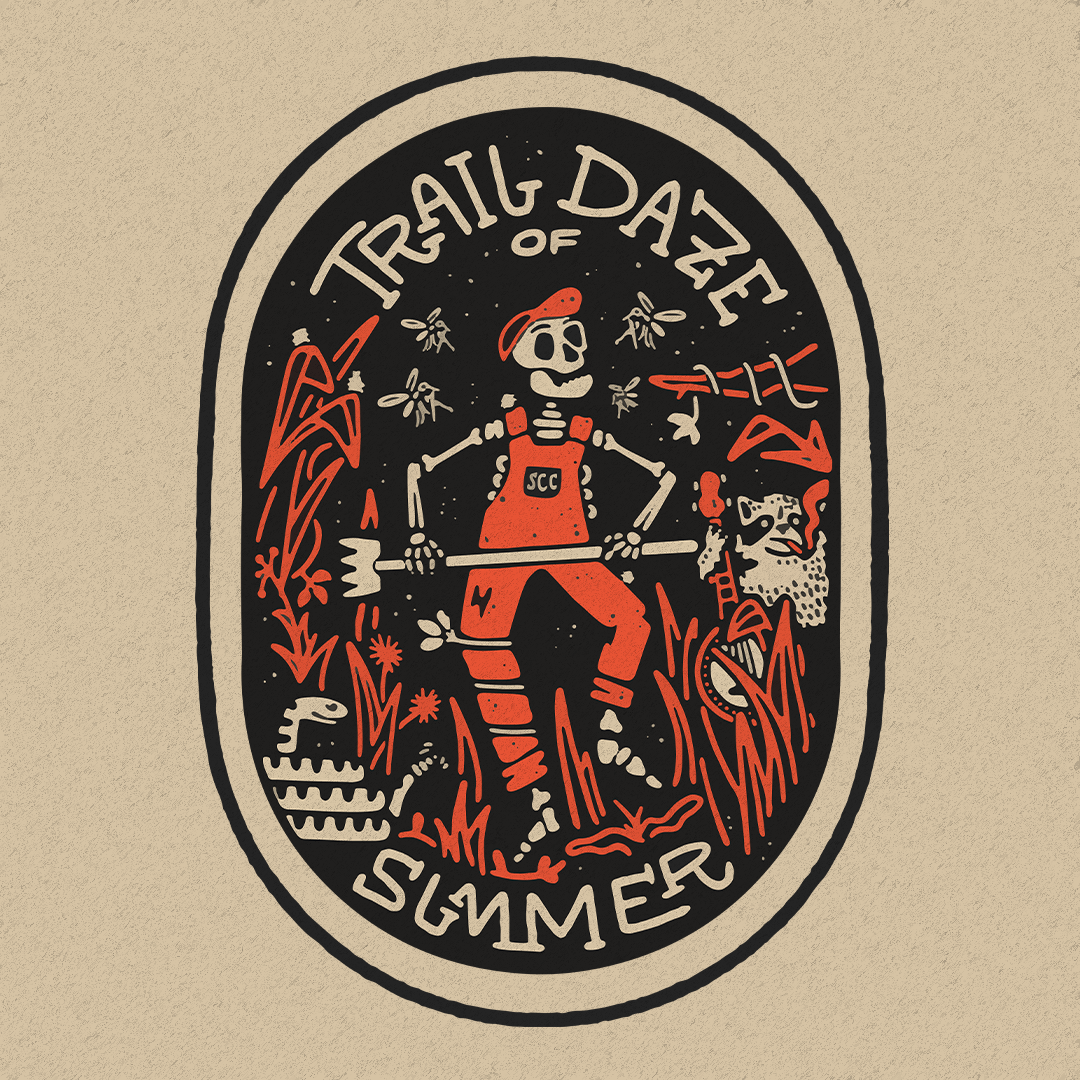 Time to embrace the sufferfest. Neither sweat, nor poison ivy, nor ticks will keep climbers from getting down and dirty to take care of our beloved climbing areas.
What is Trail Daze of Summer?
It is the brainchild of passionate stewards who also love to win free gear.
There are 3 official Trail Daze of Summer.
 June 11 – Cherokee Rock Village (Sandrock)
If you attend any of these OFFICIAL trail days, you'll have the chance to win gear from Black Diamond, Teva, Livsn and Peak Design right then and there.
Here's the BETTER part. If you come to any 3 trail days all summer at any location you'll be entered to win even BIGGER prizes at the End of Daze Party to celebrate all our hard trail work at the end of the summer.
The End of Daze celebration will be held on August 20th at On The Road And Off Headquarters in Chattanooga. Come enjoy some food and beverages and celebrate all the hard work you put in maintaining our crags!
Sweat it out. Earn rock karma. The climbing gods shall bestow all the sending power on you to redeem when temps lower once again.