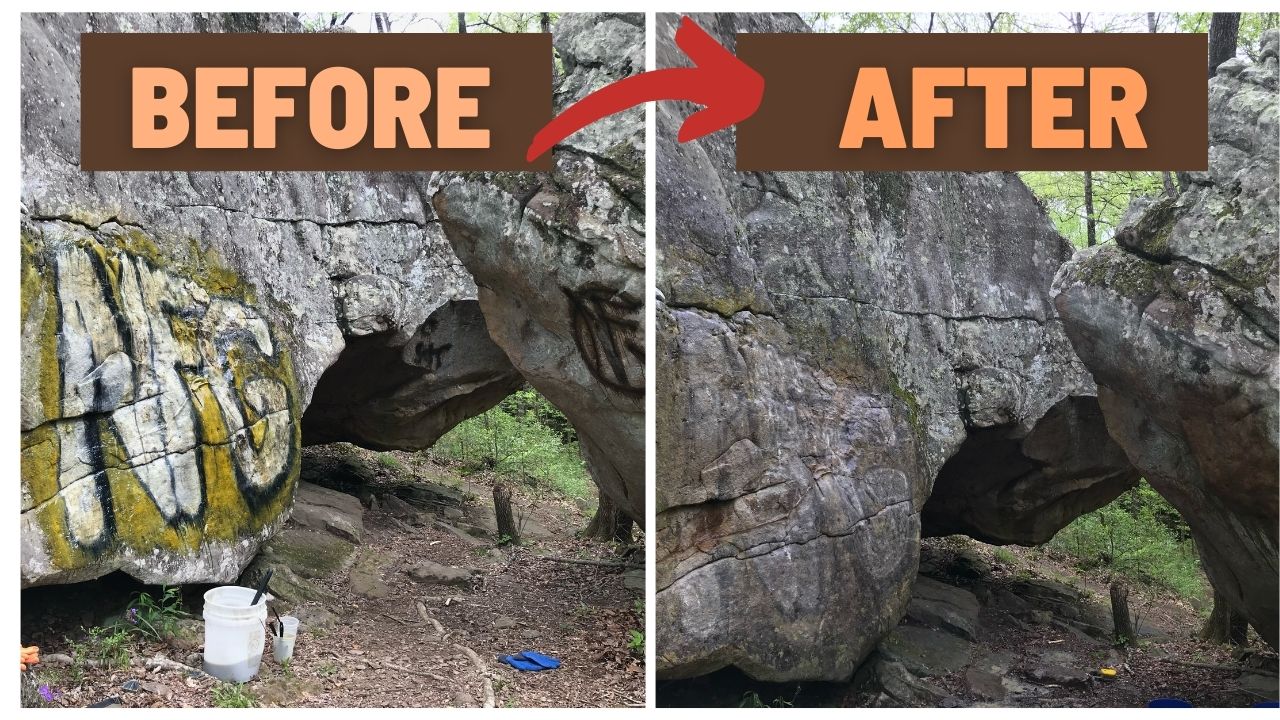 Moss Rock Trail Day
Moss Rock Preserve is a great urban bouldering destination and recreational asset to the Birmingham community. Come do your part to help keep this area beautiful! Volunteers will help with graffiti removal (no experience necessary) and clean-up around the park.
The Details
Where to Meet: Moss Rock Preserve – Main Parking Area
What to Bring: Work gloves, water, snacks, clean backpack sprayer if you have one.
Waivers: Please fill out our Trail Day Waiver here.
Email stewardship@seclimbers.org with questions.