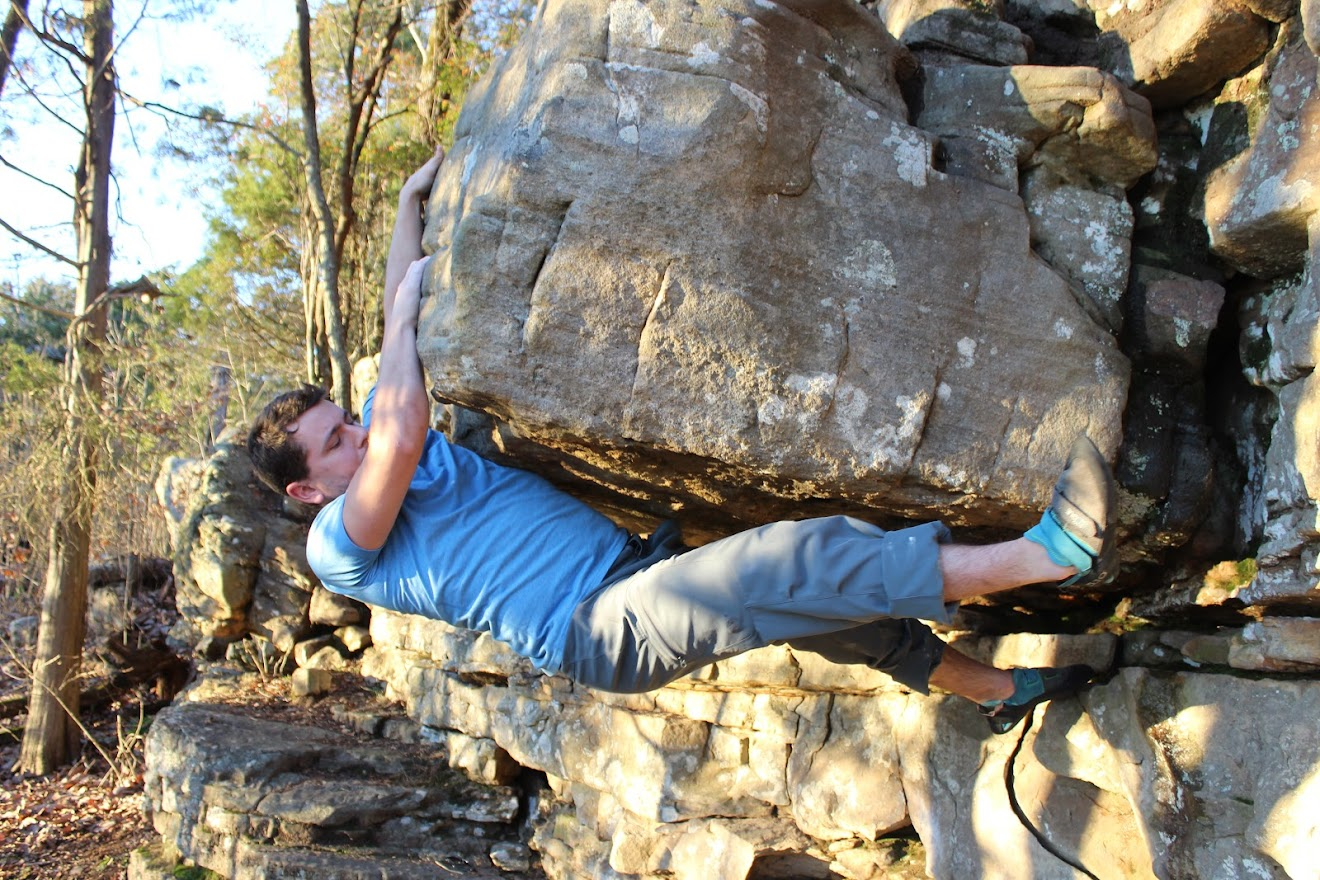 Rainbow Mountain Trail Day
Join SCC for an inaugural climber trail day at Rainbow Mountain.
SCC recently formalized a partnership with the Land Trust of North Alabama and the City of Madison to establish official climbing access at Rainbow Mountain Preserve outside of Huntsville, AL. In addition to popular hiking trails, the preserve contains boulders that offer a casual climbing opportunity just outside of the city, making for a great after-work climbing spot.
We're seeking volunteers to help with graffiti removal efforts at the preserve on April 29th. Come lend a hand and check-out the area! Coffee and snacks will be provided by On Running as well as a gift certificate for FREE boots that will be raffled off at the end of event. 
The Details
Meet: Rainbow Mountain Trail Head
Start Time: 9 AM CST
End Time: 12 PM CST
Bring: Work gloves, reusable water bottle/water, lunch/snacks, bug spray, sunscreen
Wear: Sturdy closed-toe shoes, long pants/sleeves recommended
Please complete the SCC volunteer waiver prior to event: https://www.seclimbers.org/stewardship/
Email logankennedy2@gmail.com with questions.