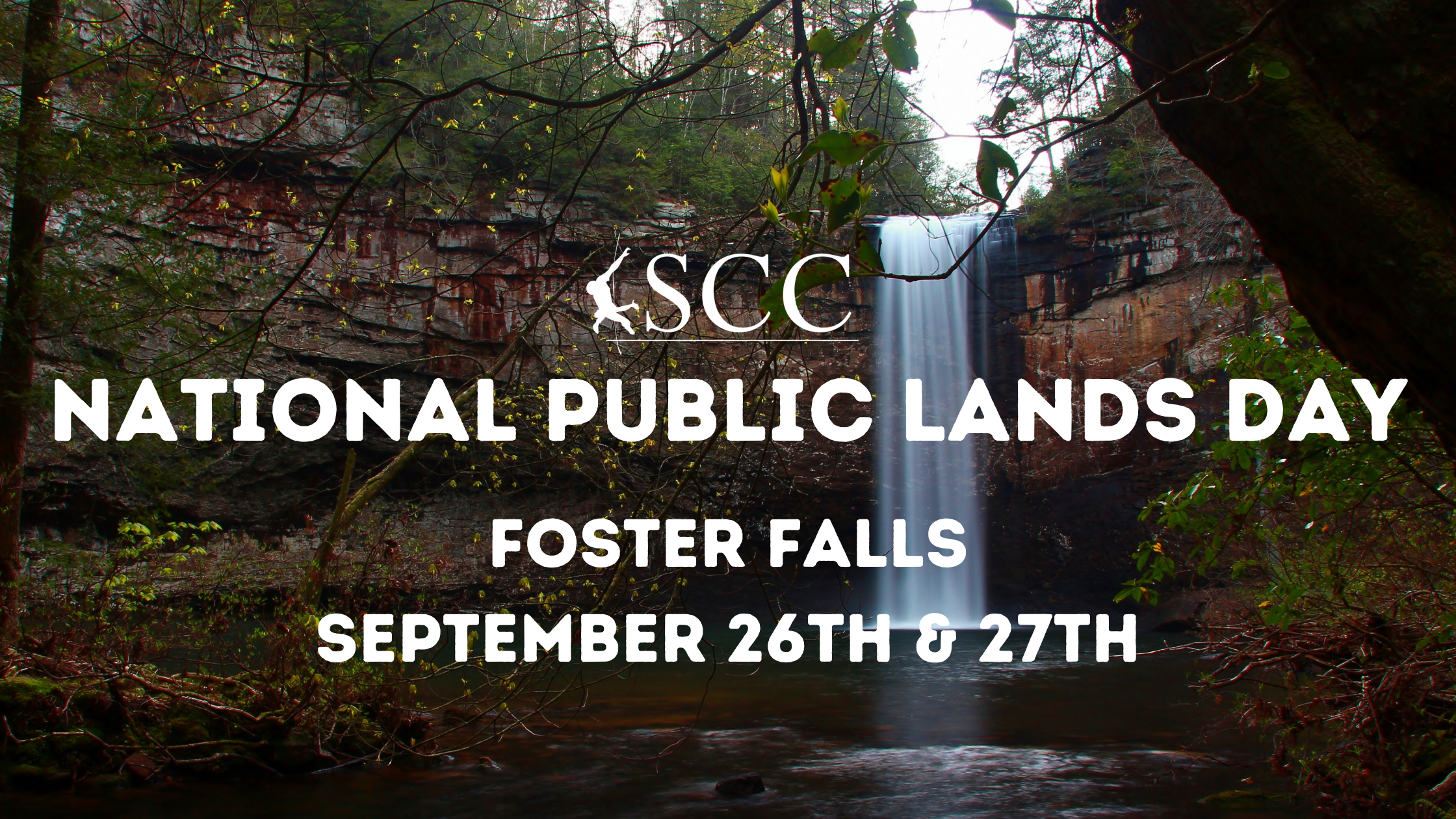 National Public Lands Day
Join us for a day (or two) of stewardship as we celebrate our public lands by showing them some TLC!
This year, we're headed to Foster Falls where we will focus our work on the Climber's Loop Trail, on the rocky section heading down towards the waterfall (by way of the parking lot).
Schedule of Events:
Sept 26th– Trail work from 9am -3pm CST
Sept 26th Evening– Free camping will be reserved on the night of the 26th for those volunteers who want to camp out! There will be a cook-out provided to those who want to stay!
Sept 27th– Trail work from 9am-12pm CST
We are encouraging all participants to sign up so that we can limit numbers this year. We will be following all CDC protocols and TN Recreation Activity Guidelines to ensure safety of all volunteers. Please let us know if you have any questions or concerns by emailing us at info@seclimbers.org.