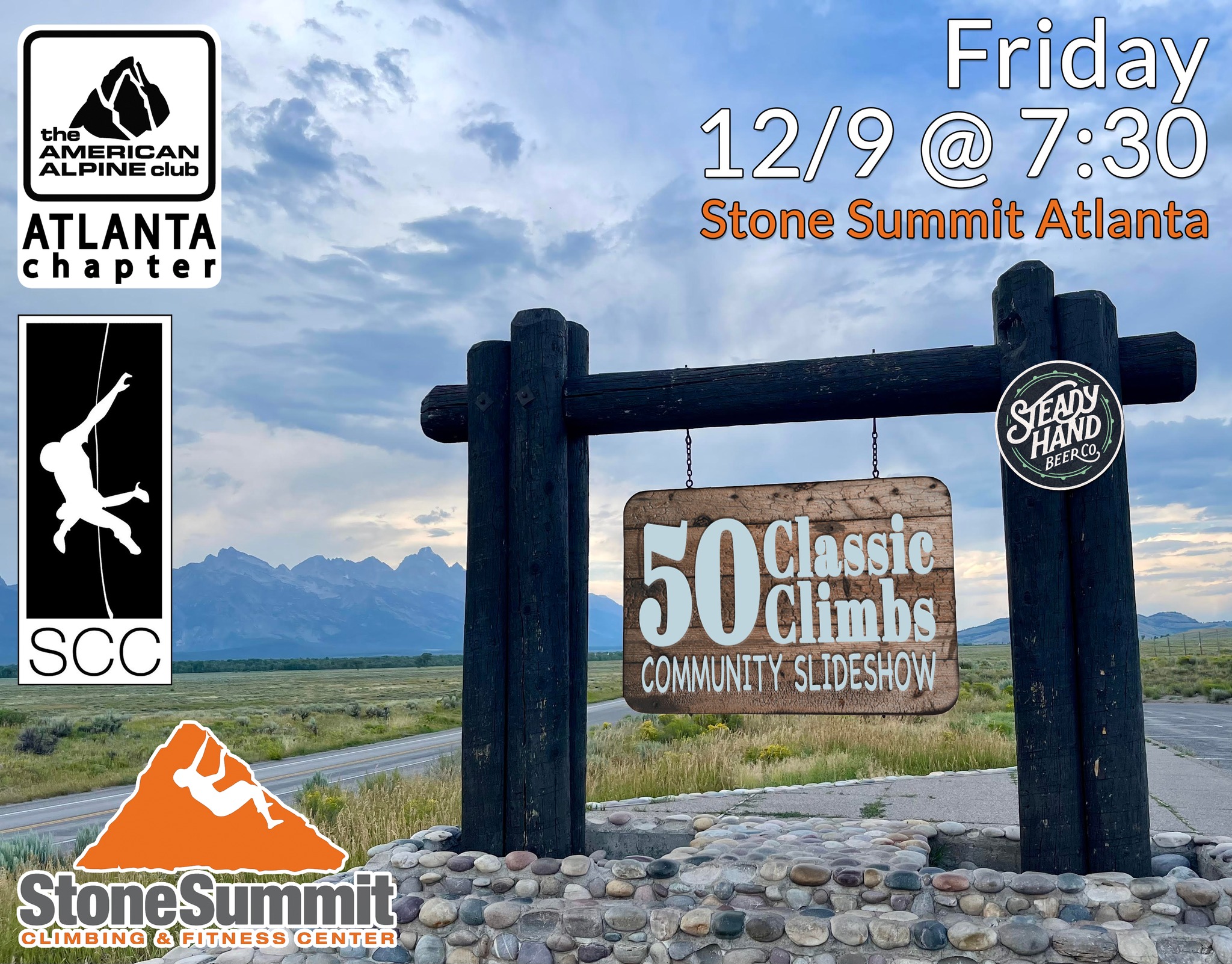 50 Classic Climbs Community Slideshow
How many have you done? How many do you know? Who has climbed them all? How were they chosen? What defines "classic?" Why should we even care?
Let's go!! Join us at Stone Summit ATL on December 9th as we answer these questions (and more) via a crowdsourced slideshow! We'll feature a slide show of your pics climbing the 50 Classics and your stories of those epic climbs! You can join in one of three ways:
1.) submit photos of the 50 Classics and share your story; 2.) submit photos and skip the story telling (but, like, why?); or 3.) just come hang and listen and watch. Let's go!! 
When: December 9th, 7:30pm
Where: Stone Summit ATLANTA
What: epic stories, Steady Hand Beer, vendors, stoke, at everyone's favorite climbing gym.
Please send all photo submissions to the here 
 or via an email to atlantachapter@americanalpineclub.org