It has been two and a half years since we first celebrated the acquisition of Woodcock Cove and we've been making massive progress towards our fundraising and project goals ever since. As we near the end of our loan period, we are looking back at what we've accomplished and what we are still working to achieve in the next season. 
Loan Repayment:
In order to protect this incredible climbing resource, SCC worked with Access Fund to utilize their Climbing Conservation Loan Program.  Since then, we have been hard at work paying down that loan thanks to the generous contributions of our community 
9/30/2022 – $15,000

12/31/2022 – $45,783

07/31/2023 – $40,000

011/14/2023 – $25,000

Scheduled 12/31/2023 – $33,500

Remaining loan amount (including interest) – $9,147.66
Fundraising:
The total cost of opening a new climbing area goes beyond the cost of the land itself.  Sustainable crags need parking, trails, signage to know where to go, as well as long term care and maintenance – just to name a few things. The overall project cost for opening Woodcock Cove was nearly $245,000. We have raised $217,798 for the project and loan repayment.
Recently, our partners at the Lyndhurst Foundation awarded SCC with a grant of $25,000 to help us make a massive leap towards the finish line of paying off Woodcock Cove. With the contributions raised through our Conservation Legacy Program, crowdsource donations, as well as BYOB, that leaves us with just under $10,000 left to raise for the Woodcock Cove Loan. 
We also recently received a grant from the Access Fund to help us finish out the trails at Woodcock Cove, with those funds in hand along with the remainder of our crowdsourced funding for Woodcock, we will be able to complete many priority trail link ups.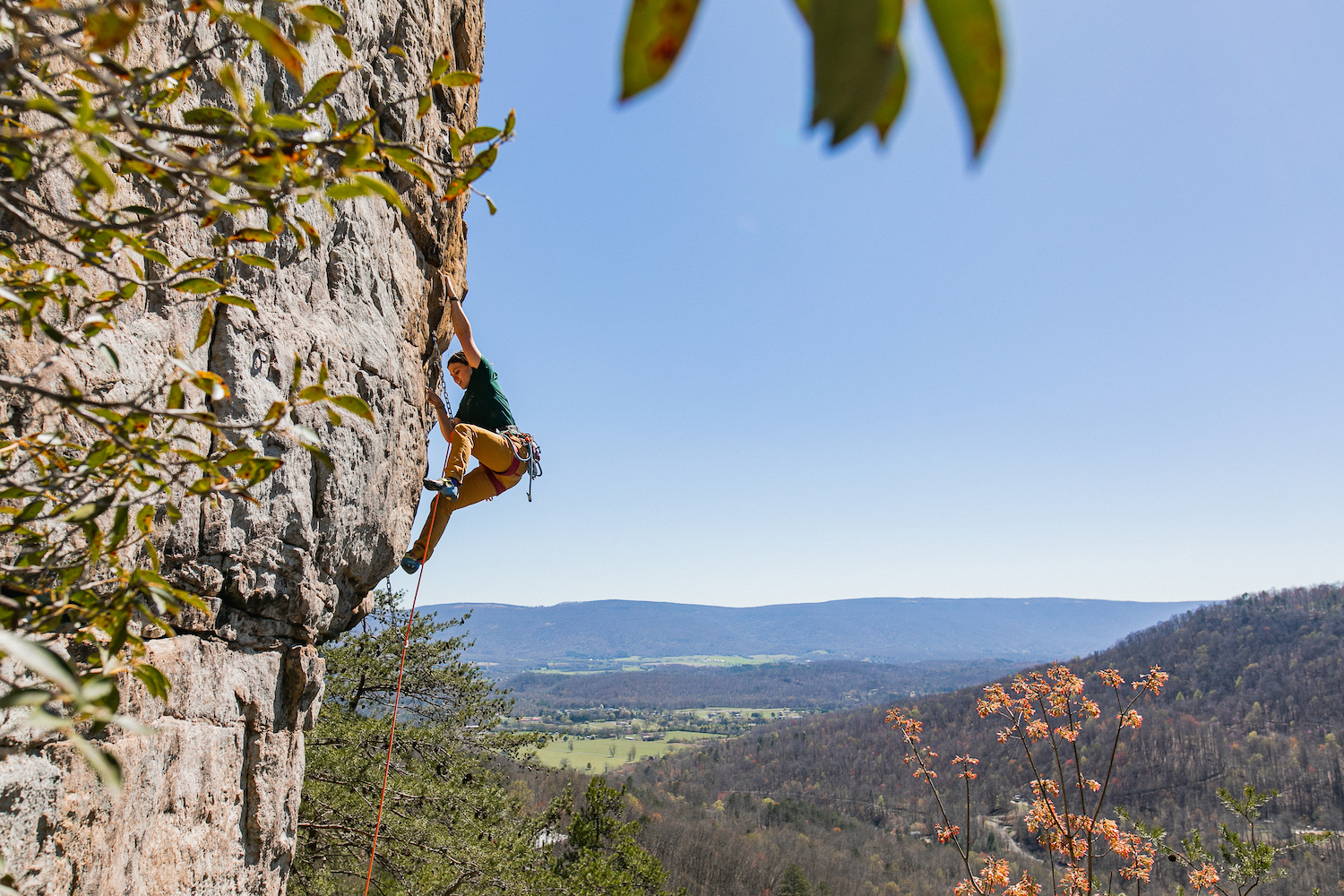 Visitation: 
Woodcock has seen tremendous community support and has seen roughly 3000 unique visitors in the first year it was open to the public.  
Stewardship: 
Woodcock Cove contains a mile long cliff line and the trail connections are on incredibly rugged and remote terrain that requires expert trail building and knowledge to build sustainable trail infrastructure. SCC, along with the help of the Access Fund, On the Road and Off's Trail Daze of Summer, and hundreds of volunteers, has made significant headway and progress at Woodcock. 
Numbers to Date: 
34 Trail Days 

416 Volunteers

1,897 Volunteer Hours 

2 Access Fund Conservation Team Visits 
Projects Remaining: 
Finish proposed trail between the Dispensary and Still House – roughly a quarter of a mile of technical trail. This segment includes sections of technical rock work to navigate steeper sections and tread work on a steep cross slope.

Link up Stillhouse descent to the cliffline trail 

Stabilize belay areas at the dispensary pillar and other popular climbs 

Finish descent to the Red Baron Wall
Conservation Team Support: 
Due to the steep and rugged nature of the property, several sections of proposed trail will be very technical. While we will continue to host volunteer trail days throughout the year, some of the technical projects would benefit from the quality and expertise that only professional trail crews can provide. We've received funding from Athletic Brewing Company's Two for the Trails Grant Program to hire the Access Fund Conservation Team for 3 weeks in 2024 to work on these crux sections of the trail. 
Thank you to the community: 
The progress at Woodcock is a strong example of the work ethic and determination shown by our climbing coalition.  All of this progress is only possible thanks to our generous volunteers, contributors, and members.  We look forward to finishing strong on this project and the long term care of this incredible crag.  We thank you all for your dedication and commitment to this incredible place.