Southeastern Climbers Coalition (SCC) and the Alabama State Parks Department are thrilled to announce a new partnership to recognize and support rock climbing at Buck's Pocket State Park.
The SCC is proud to partner with the state in preparing the park for an additional user group. With decades of experience working alongside park services across the southeast, the SCC will utilize its robust and dedicated volunteer base to help the park provide climbing infrastructure in Buck's Pocket. In 2022, the SCC hosted more than 50 trail days with the help of more than 660 volunteers, which totaled more than 3,100 stewardship hours.
 "Alabama is home to some of the most incredible sandstone features in the country, and we are proud to work alongside AL DNR to bring additional recreational opportunities to Alabama," says Meg Evans, Executive Director of the SCC, she continues, "The incredible natural setting of Buck's Pocket offers a special climbing experience rooted in feelings of exploration and discovery, with many climbs left to be discovered."  
This partnership will support the Alabama State Parks Trail Crew in establishing new trails leading to the cliffline that will not only aid climbers in reaching the base of the cliff, but will provide new points of interest for hikers and other park users alike. While there is a history of climbers exploring that park, SCC has worked with the park to develop a plan for new climbing development. As part of the SCC's North Alabama Climbing Initiative, this project has also been supported by the Access's Fund's climbing conservation grant program.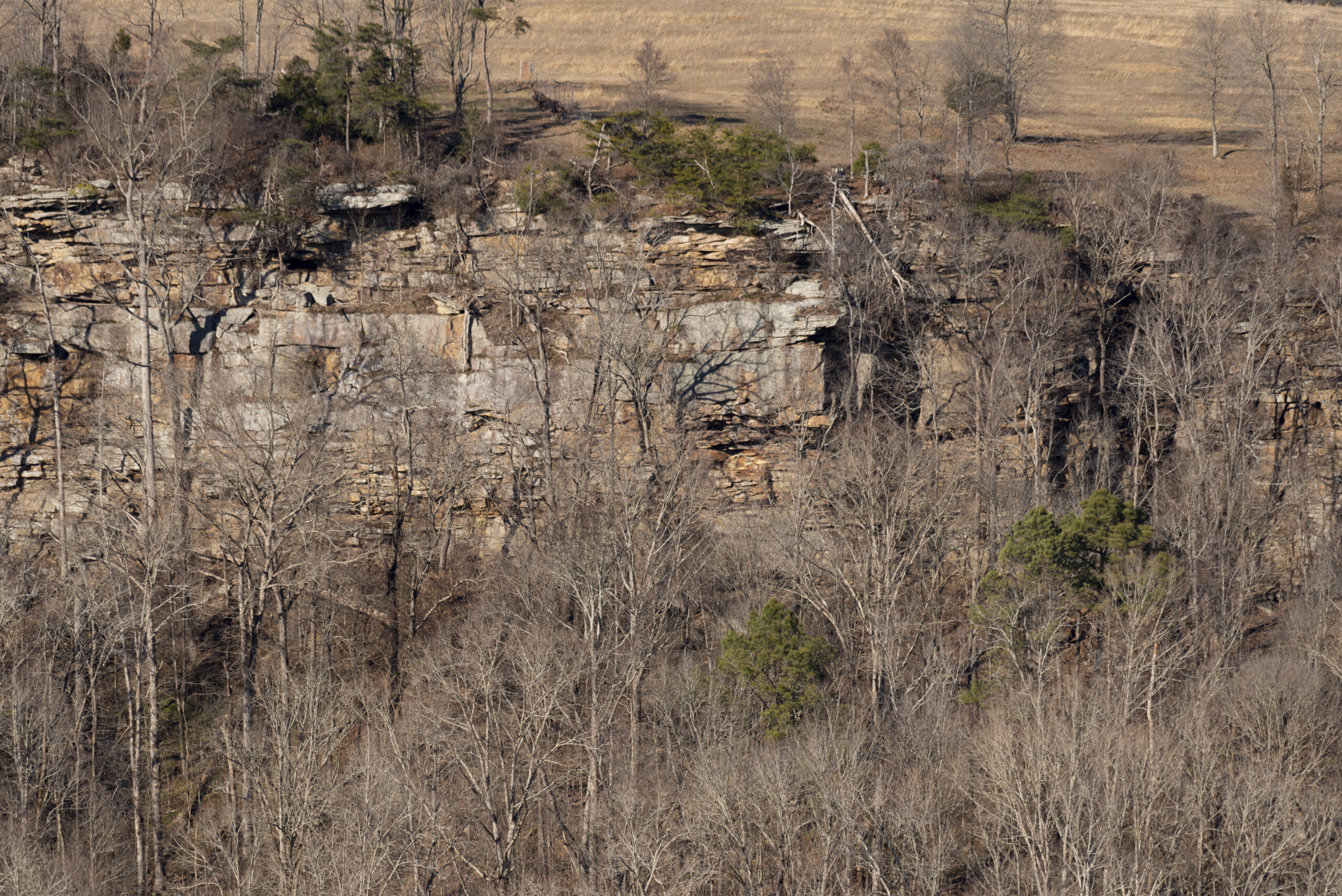 Buck's Pocket represents a special opportunity in Alabama to solidify a strong partnership between the state and a rapidly growing community of rock climbers in the Southeast. This partnership at Buck's Pocket is not only a major win for climbers in the region, but also highlights the potential for rock climbers to play a larger role in the continued development of our outdoor recreation economy."
The state's positive work with kayaking, mountain biking, and off-road vehicle user groups shows how these partnerships benefit both the park and the users.  The state's ability to work with these groups increases traffic to their beautiful parks. The state's willingness to partner with climbers will continue to increase usership and strengthen the park system.  Buck's Pocket offers a diverse range of experiences for visiting climbers.  The park's proximity to Huntsville, Chattanooga, and Fort Payne is sure to garner local excitement and consistent traffic.
"Outdoor recreation is a key component of enjoying the Alabama State Parks. By partnering with the SCC to support this new climbing opportunity, we are able to welcome more recreational users to the park," said Alabama Conservation Commissioner, Chris Blankenship.
Community members looking to get involved with the trail day efforts or developing additional climbing opportunities at Buck's Pocket can get involved by reaching out to info@seclimbers.org 
We are ecstatic to share this great news with you! Any questions about this recent access achievement can be directed to Meagan Evans, and Will Collins. 
The SCC is a 501(c)(3) non-profit organization whose mission is to preserve climbing areas in the southeast for future generations. The SCC works with more than 40 climbing areas across the Tennessee, Alabama, and Georgia region. The SCC owns 8 climbing areas, and a parking lot, four of which are local to Alabama. The coalition regularly sponsors and organizes trail days across the region including everything from graffiti removal, erosion control and trash clean up. 
Meg Evans (she/her)
Executive Director
meg@seclimbers.org
205-210-8393 (cell)
Will Collins
Trails Coordinator 
Alabama State Parks 
C: 256.996.6740  
E:​Will.Collins@DCNR.Alabama.gov 
A: 200 Terrace Drive | Pelham, AL 35124