As the 5th anniversary of Trail Daze of Summer comes to a close, I've been thinking about how the SCC has always been grounded in stewardship. From day one, SCC was rallying big crews of climbers who put in the time and sweat equity to keep our crags open. Trail days are entrenched in who we are and core to our mission. As time passes and people move on, what is the fuel that keeps that strong stewardship ethic going? 
"Trail Daze of Summer" has been the spark that is energizing the next generation of climbers to continue the traditions built by SCC's early members. The first few years of Trail Daze saw success with tackling large projects like the Hell's Kitchen trail and Denny Cove infrastructure. Then in 2022, we introduced the Tri-state Trail Daze to rally our crew and bring more climbers into the fold from all throughout the region. Each year, we've GROWN. We've seen more volunteers come out and more big projects get done. On the Road and Off gives out more prizes. More conversations are had and beta shared.
But it's not just about the prizes. There is a different kind of camaraderie that is built when you are sweating buckets and stacking rocks in the woods. Egos are stripped down and friendships are made, all while deepening our connection and respect for the crags we love. This year we hosted 11 Trail Dys, with 238 volunteers. Volunteers put in a total of 814 stewardship hours between June and August. Folks are psyched and invested. We owe so much of that hype and growth to On the Road and Off for seeing the need and coming up with a rad program to fill that need. 
We sat down with TJ Maurer of On the Road and Off to talk about this milestone year and why Stewardship is so important.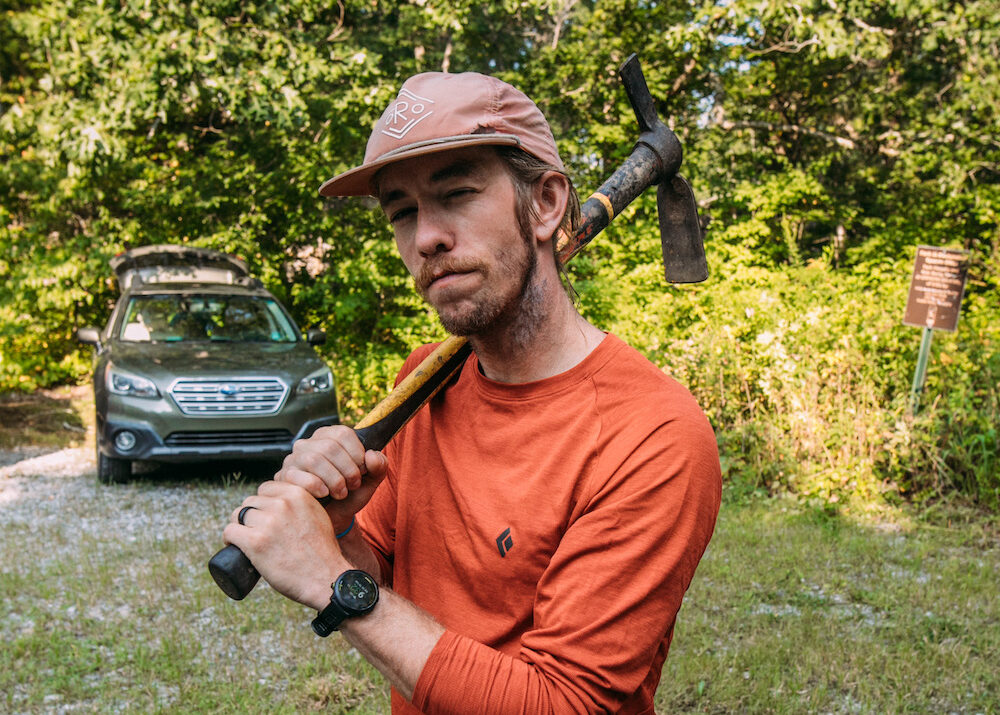 Why do YOU care so much about stewardship?
I care about stewardship because of how vital it is to maintaining our finite resources. Climbing is not inherently a leave no trace use of the trails and rocks, but of course the physical and mental benefits are second to none other activity I can think of. I want my two young children and their children to be able to experience the forest, the trails, the creeks and all I get to enjoy in the same element I get to experience them. I honestly can't go to sleep sometimes thinking about the potential for my kids to be climbing in "old growth" forests with trees as big as any we see in the woods right now.
Stewardship events are also as good a way as any to get to know others. When you are moving heavy boulders, building stone steps, traipsing through poison ivy, or cutting benches on trails, you create a memory with those around you. It is far more powerful than just having a beer at a pint night or even climbing the same boulder to me. It's always a powerful thought to know those steps, those trails, those landings will be there for a long long long time and you remember the people you put in the work with.
What is your favorite memory from a trail day you have been to? 
The first year building the trail to Hell's Kitchen and swimming in Roaring creek stands out there for sure. I don't think we realized how hot it would be. Also having the goal to complete a trail to an amazing boulder field is a really rad objective.
 Second for sure is moving big rocks for steps at Mt. Yonah. Mt. Yonah for anyone who knows just the smallest amount about me holds a very very special place in my heart. I had the pleasure of moving big rocks with other folks from Athens, GA on the hillsides while laughing a lot. We kept trying to move huge boulders and Kate kept telling us they were too big. There was one guy we called legs because his legs were like tree trunks and I think he was stronger than the three or four of us combined.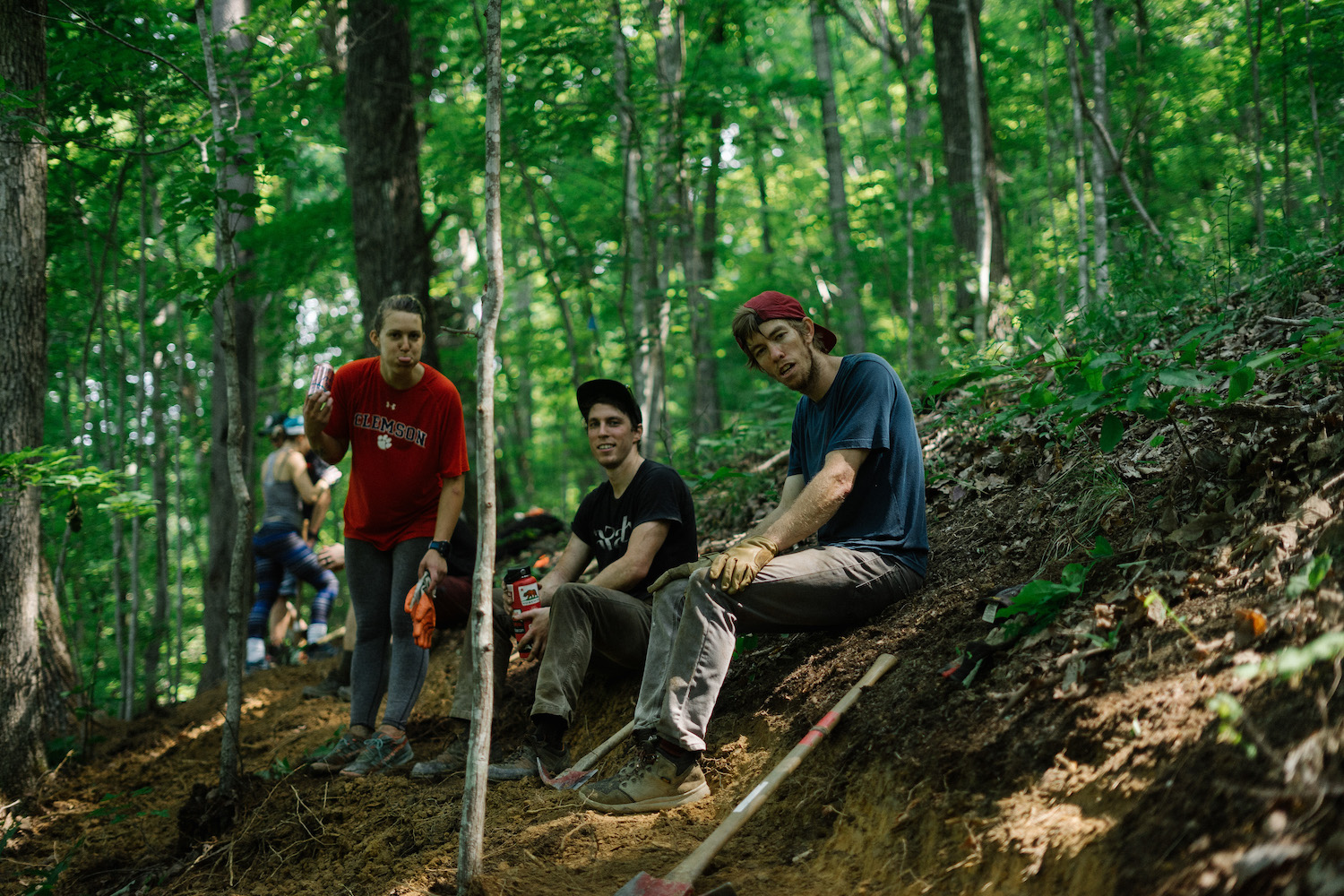 What impact do you hope to see from these Trail Daze?
Hopefully we can create empowerment around the folks who are already heavily invested in the southeastern climbing culture. As climbing continues to grow, more crags and boulder fields will open and there will be more and more conservation and stewardship opportunities. Having a solid base of trail work leaders will allow this community to do even more. 
 It was really encouraging to work with so many amazing folks this summer. Climbing is a fast growing sport and our crags see more and more usership each year. The need for stewardship grows just as fast as our climbing community. Trail Daze of Summer gives me a lot of hope that our community will continue to steward our crags so future generations can enjoy the same magic we have been able to experience.