CAMPBELLTON CREEK NATURE PRESERVE – South Fulton, GA – Our progress in opening a second climbing area in South Fulton, GA is well underway. We are excited to partner with Southeastern Trust for Parks and Land (STPL) as part of our Rising Climbing Stewards Program (RCS). Our RCS Program engages groups in a presentation and hands-on activity that teaches elements of the Climber's Pact and climbing area etiquette, followed by a trail day at a local climbing area. (https://www.seclimbers.org/rising-climbing-stewards/)
Campbellton Creek Nature Park provides a natural outdoor experience for residents of South Fulton. There are hiking and biking trail systems, picnic areas, an apiary, demonstration gardens, and now, climbing. The boulders that are protected here provide a unique opportunity to preserve an often exclusive experience. There are fresh, never-before-climbed boulders, ripe for the picking. The SCC and STPL agreed to preserve this opportunity and introduce young Atlanta youth into the climbing community and to provide the opportunity for them to etch their names in history of climbing by bagging their own first-ascents (FAs).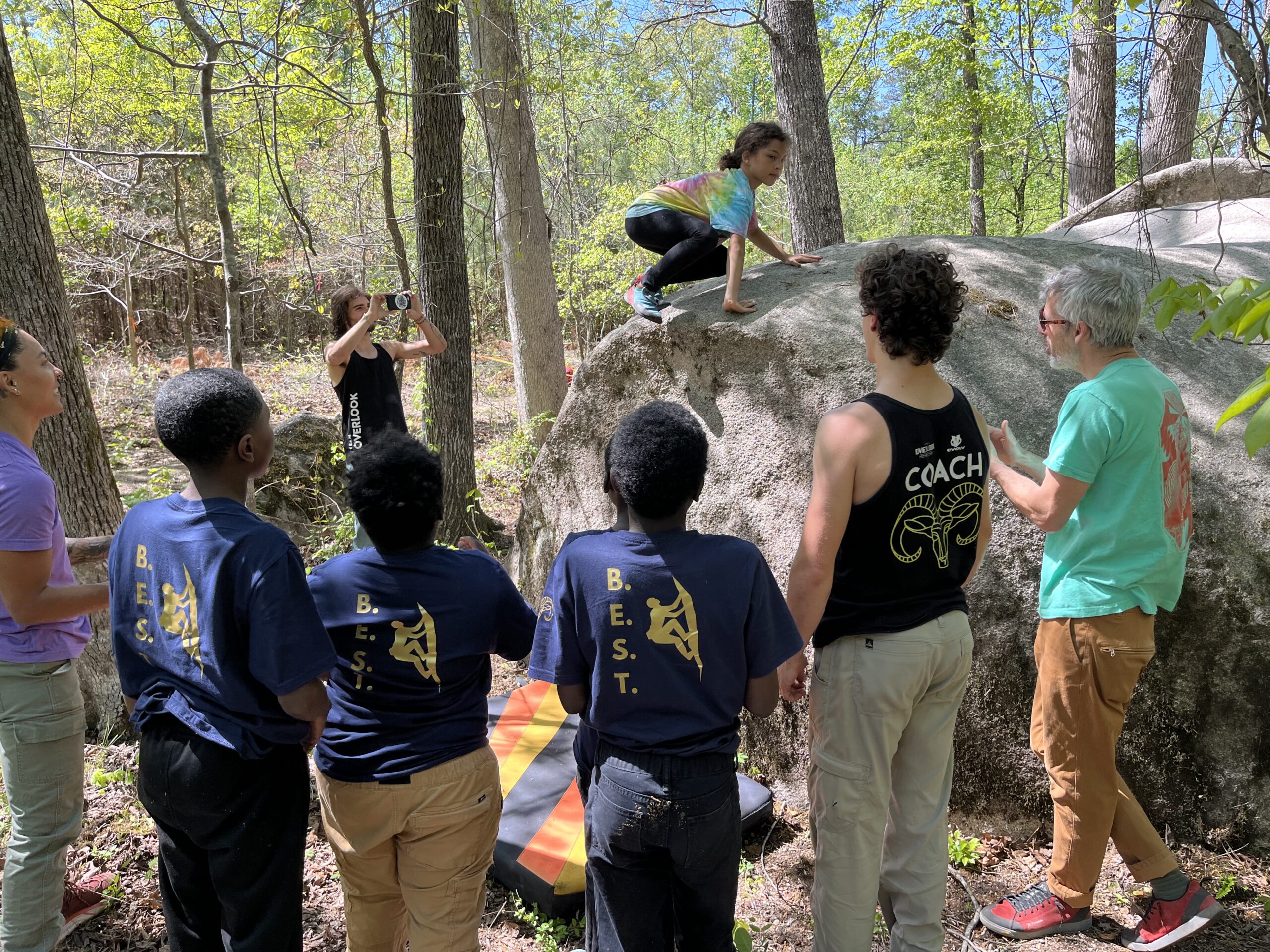 When first touring the area, Dominique Davis, SCC Board Member and Chair of the SCC Equitable Access Committee, saw the potential to engage with the local community.
Both Dom and the SCC wanted to offer an experience to youth who do not typically have quick or easy access to climbing or climbing development.
Dominique expressed that this could be a unique stewardship and development opportunity for the kids. Not only has it been historically rare for young people of color to develop a climbing area, but this event would offer an opportunity to create and name routes that are currently being documented.
The SCC went directly to Atlanta youth groups Chris180 and BEST Academy to see if they were interested.
Chris180 is a Georgia based non-profit with a mission to heal children, strengthen families and build community. BEST Academy is a 6-12 school dedicated to the total development of young men.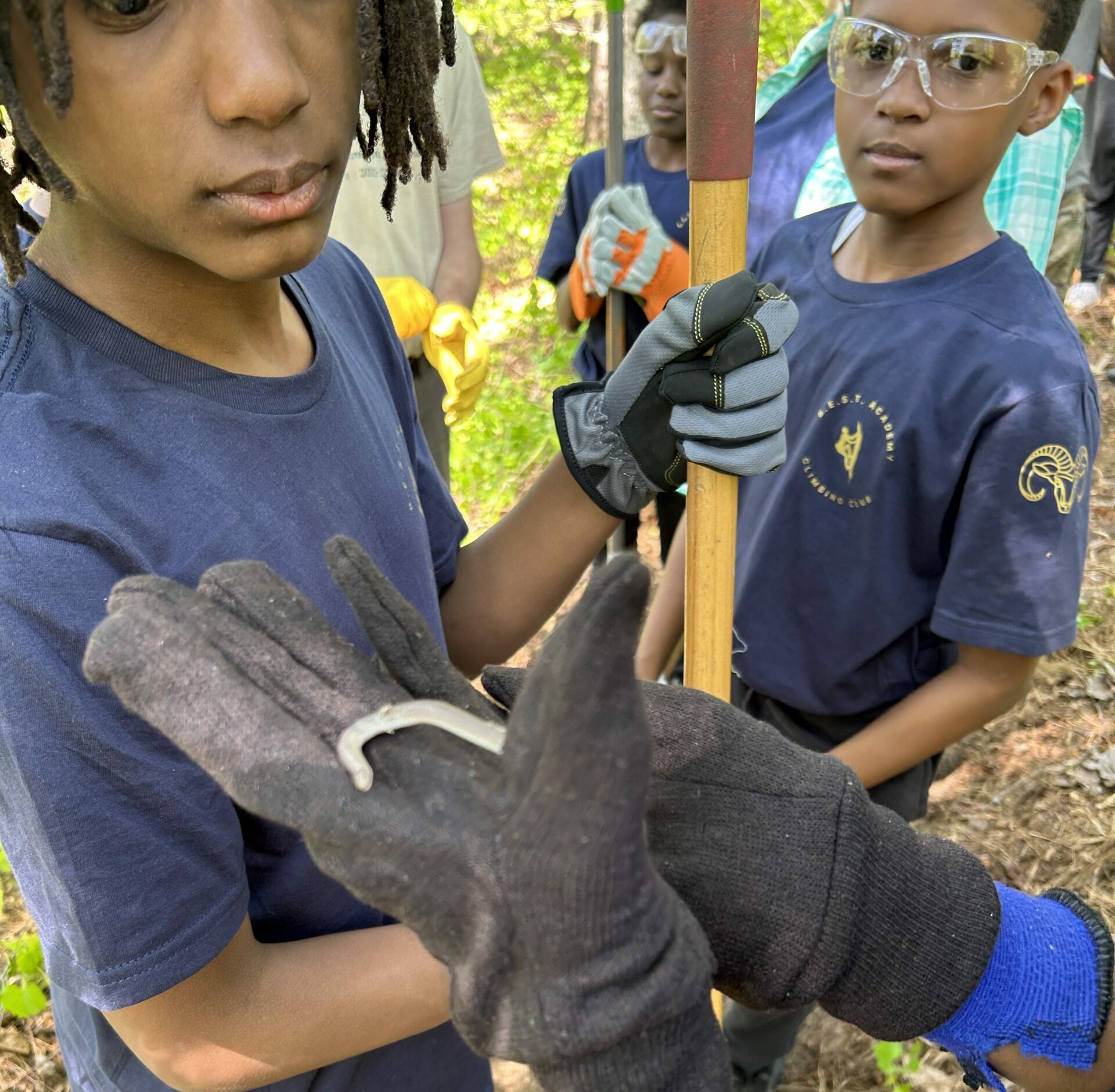 With the help of Overlook Bouldering and Fitness, the Chris180 youth group had the opportunity to climb for the very first time indoors in preparation for their adventure into Campbellton. BEST Academy meets at the Overlook weekly for the after school climbing club.
SCC worked with volunteers to clear boulders of debris and clear a trail loop connecting the first series of beginner boulders. Campbellton Creek Nature Preserve provides the perfect opportunity for youth in the South Fulton area to learn about the work it takes to maintain outdoor access and discover outdoor climbing in all its nuanced curiosity. Exploring and discovering the natural space, the groups ended the days putting up their very own first ascents with the help of Overlook Bouldering and Fitness.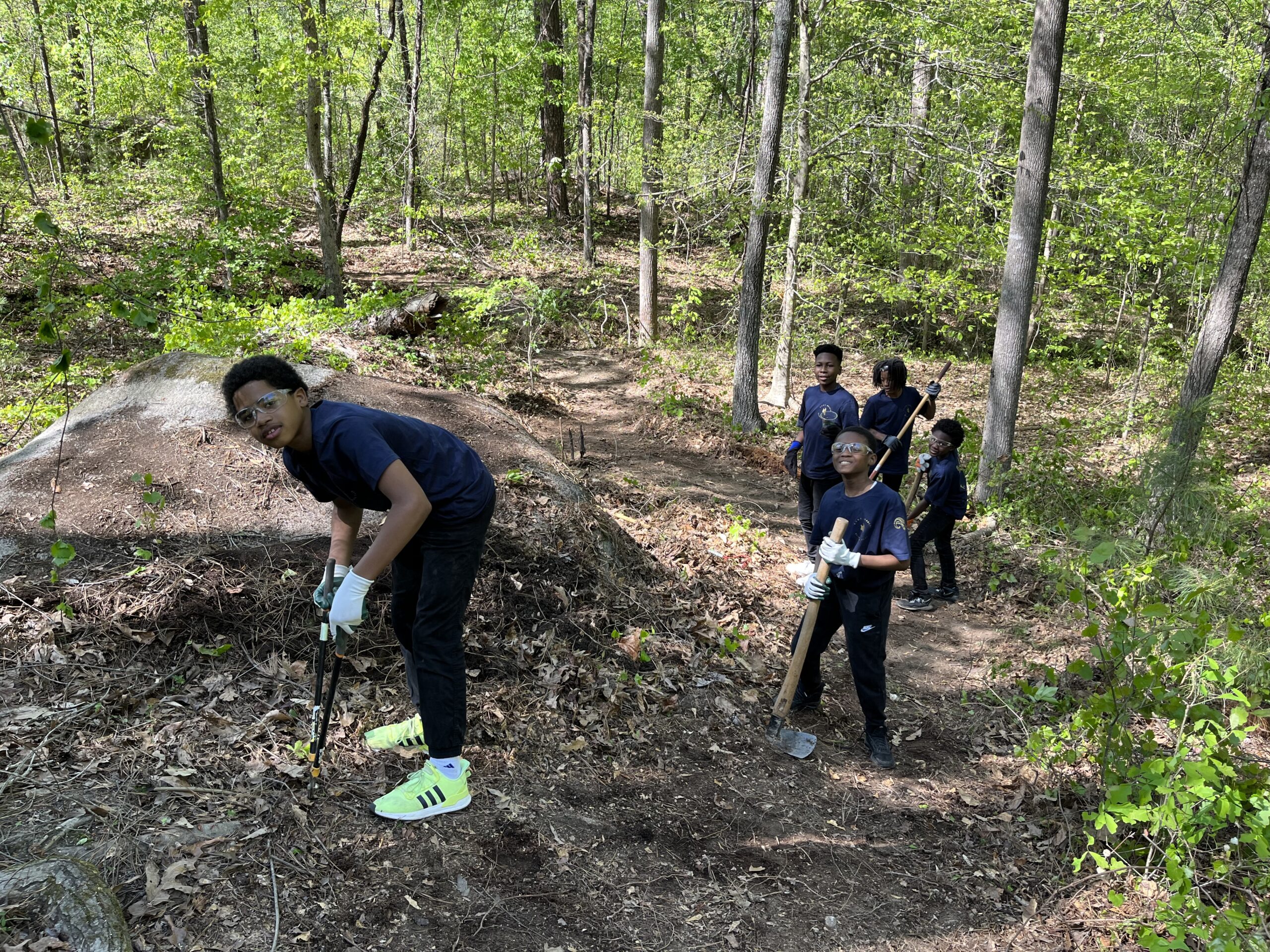 "SCC was excited to open up and preserve this opportunity for South Fulton local youth. We can get wrapped up in our egos when we are projecting or scouting for boulders, and here we saw kids playing, collaborating, sharing, and encouraging one another in their first ascent efforts. It is a reminder on why we do what we do—protecting climbing access now and for the future generations who will care for and sustain it.," says Meg Evans, Executive Director, SCC. 
We still have a few more trail days to go and are looking forward to wrapping up the project with STPL by installing climbing signage that includes best practices, route and Leave-No-Trace information. 
Stay tuned for more updates.