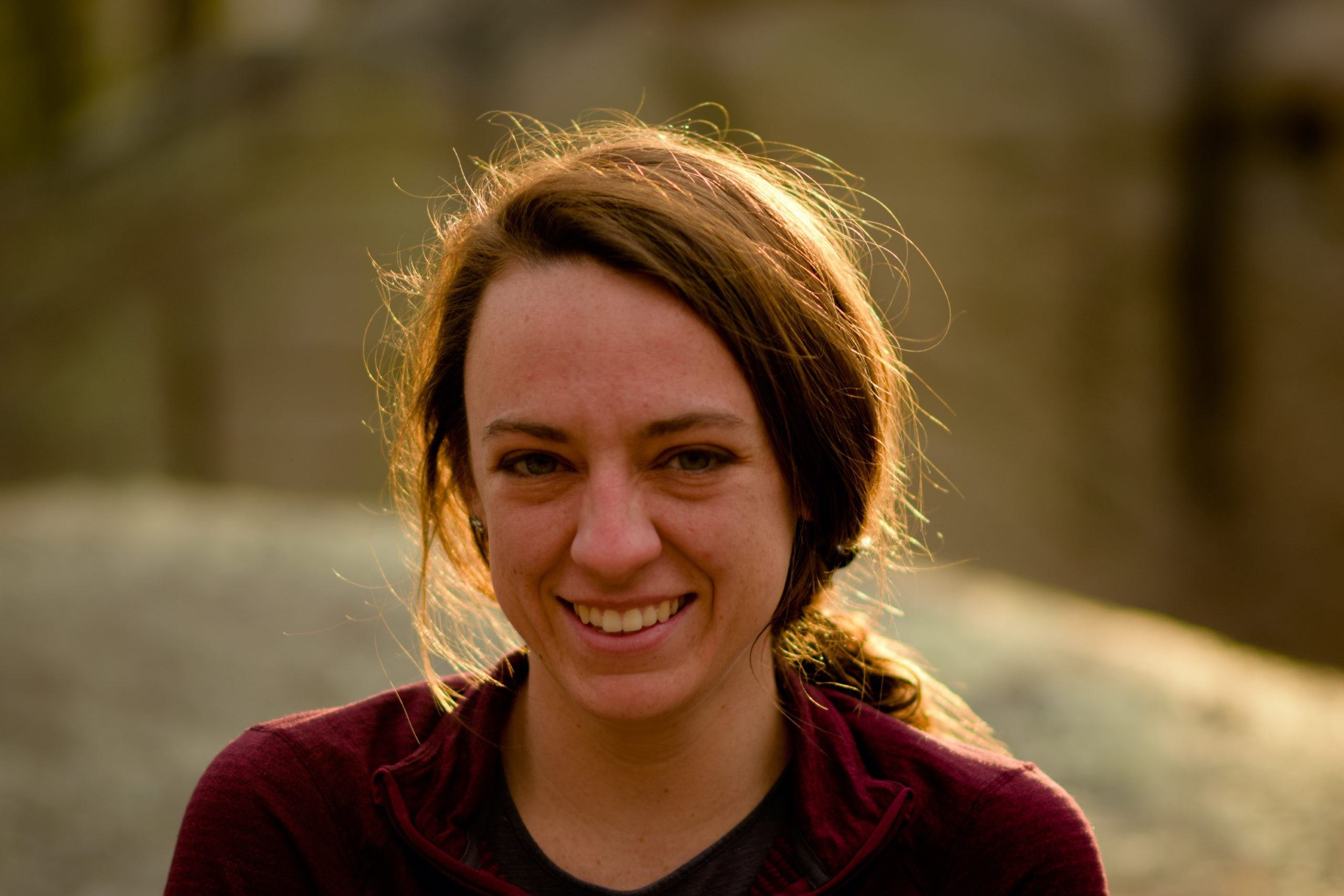 Let's give a big ol' SCC welcome to our new Executive Director Meagan Evans!  We are stoked to have Meg join the team to help us fulfill SCC's mission to preserve climbing for present and future generations.  As we carry the torch to be good stewards of our climbing resources, Meg will lead the charge by continuing to build relationships with land managers, elevating education and stewardship and welcoming new climbers into the treasure trove of crags we have in Tennessee, Alabama and Georgia.
Meagan was born and raised in Birmingham, AL and graduated from the University of Alabama at Birmingham with a degree in Communication Management. Meagan is a knowledgeable operations director with ten years of experience working in the outdoor and nonprofit sector specializing in budget development, community engagement, and business success strategies. Meagan spent 4 years working with Red Mountain Park, a 1,500 acre nonprofit park in Birmingham Alabama where she was in charge of their Education, Natural Resource, Volunteer, and Adventure departments. She went on to work for Origin Climbing & Fitness in Las Vegas, NV where she increased overall membership by over 20% and overall sales by over 30% in one year. Most recently, she has been working with Birmingham Boulders where they secured the Regional Youth Bouldering competition and hosted Boulder Bash with over 500 total attendees. She has been a long time volunteer with the SCC working with them on trail days, land inquiries, and events.
Meg lives in Birmingham AL, with her favorite climbing partner, her husband, and they look forward to giving back to the climbing areas in the southeast and community that they love.
Meg will begin working with the SCC on September 13th, and we can't wait to have her jump into all our fall projects with us. We have trail days throughout the whole region, Triple Crown Competitions and BYOB (Buy Your Own Boulderfield) coming up, so come out to say hello and learn about all the great work the SCC is doing to preserve climbing in the southeast!