Please join us in celebrating 30 years of climbing conservation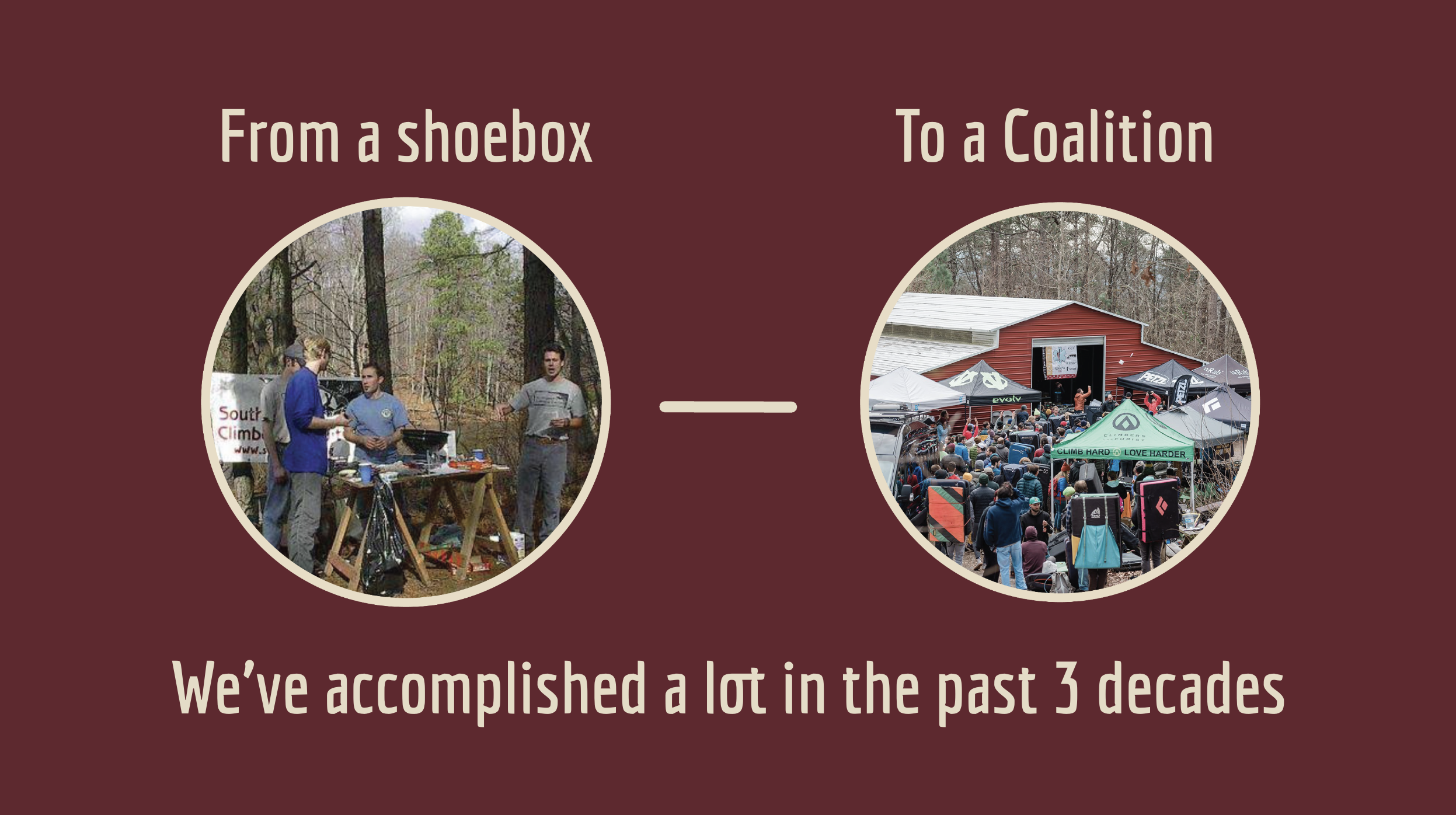 From humble beginnings in 1993 when the norm was for climbing access to be under threat, to the active stewardship and protection of over 40 climbing areas throughout the southeast, the Southeastern Climbers Coalition has proven time and again that we are a force to be reckoned with. For 3 decades the SCC has effectively empowered climbers to advocate for access to cliffs and boulderfields that otherwise might be lost to us. Thanks to a generational coalition of climbers from one climber to the next, a legacy of conservation has been forged. From the beginning, and even through to this very day, our guiding principle has been the mission. The mission to preserve access to outdoor climbing in the southeast for future generations.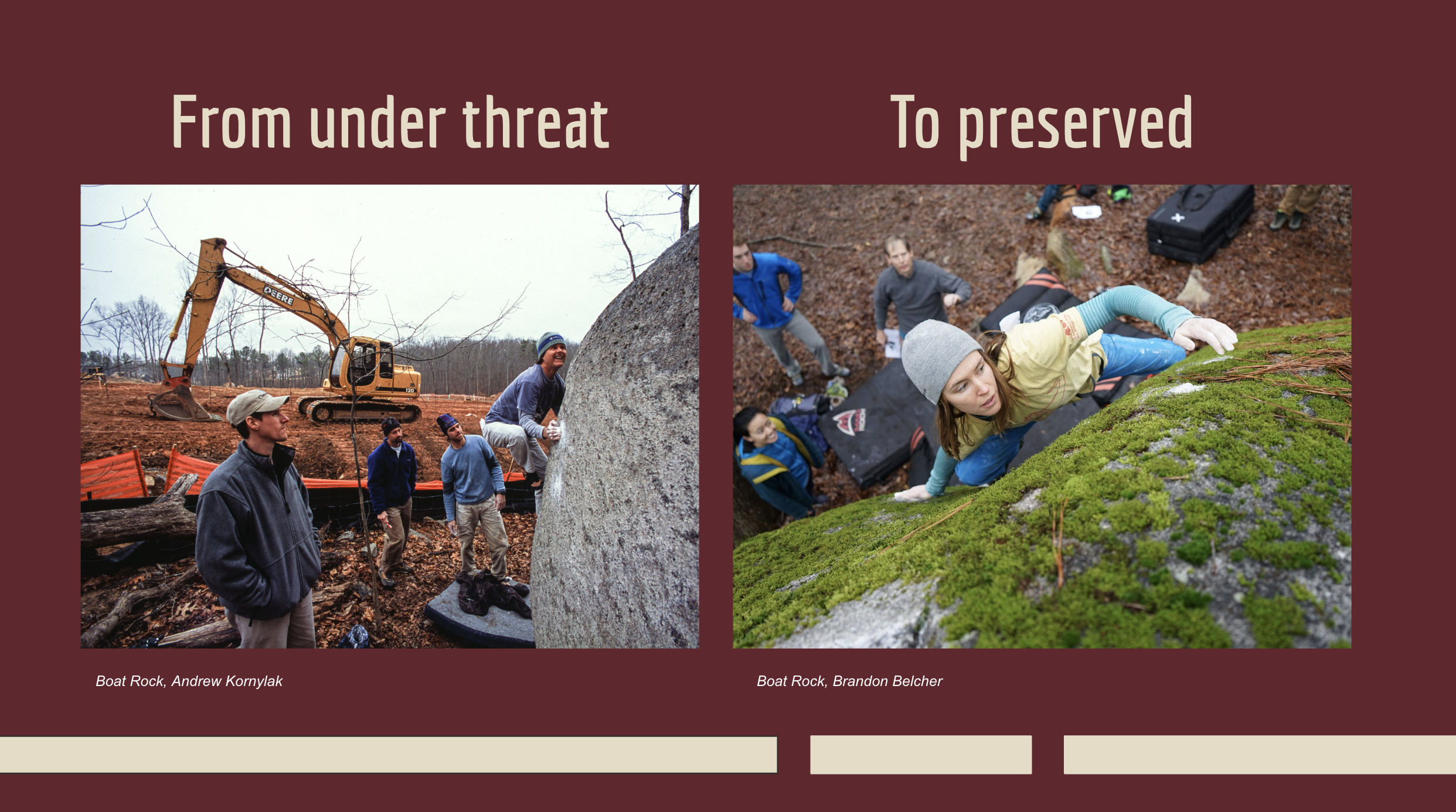 September 22 – Climbing Community Festival
Location: Stone Fort, TN
We want EVERYONE to be there.
Entry to Stone Fort will be FREE for SCC Members
$5 entry for non-members
A true come-one-come-all event to climb, play and party together. Itinerary will include, but is not limited to bouldering, dance parties, SCC History Interviews, live tattooing, cookout, potluck and of course… kegs.
1 PM – Climb-A-Thon: $1 for every boulder climbed (up to the dollar amount matched by our vendor village)
6 PM – Festival: games, beer and food begin.
September 23 – Walden's Ridge Park Tour
Location: Walden's Ridge Park
Limited to 20 cars so REGISTER HERE!
The SCC wouldn't be here without volunteers and stewardship of our crags. In celebration of 30 years of stewardship, we want to show everyone one of our current projects. Come hike and climb with us as we tour Chattanooga newest climbing resource.
9:00 AM – 12:00 PM
Bring: water, snacks, sun protection
Questions? Email kate@seclimbers.org.
September 23 – SCC Anniversary Gala
Location: Chattanooga Whiskey Event Hall
We are pleased to be hosting our formal Anniversary Gala at Chattanooga Whiskey with Awards, Speakers and Auctions stacked with amazing limited edition prizes. We will gather on September 23th, 2023 for SCC's 30th Anniversary; featuring a catered dinner by Kenyatta Ashford of Neutral Ground, and signature cocktails from Chattanooga Whiskey and Redmont Distillery. The event will be an amazing opportunity for celebrating all our community has accomplished as well as a live and silent auction to help SCC meet our $30,000 fundraising goal for this event.
Featuring Keynote Speaker
Matthew is the epitome of a climbing steward. He has served the community for many years as a volunteer, advocate, SCC Board President and chair of the fixed hardware committee. His years of experience in southeastern climbing scene can best be described as a behind the scenes crusher. 
Matthew has also led over 100 trail days at local climbing areas and helped grow SCC into a sustainable local climbing organization. As a recipient of the Legacy Award at the SCC 25th Anniversary it was said of Matt that he has been instrumental in helping SCC thrive and grow into an organization that will span another two decades.
We are so thankful for his continued leadership and inspiring service in our community.
Photo: Nathalie Dupre
Dinner will be catered by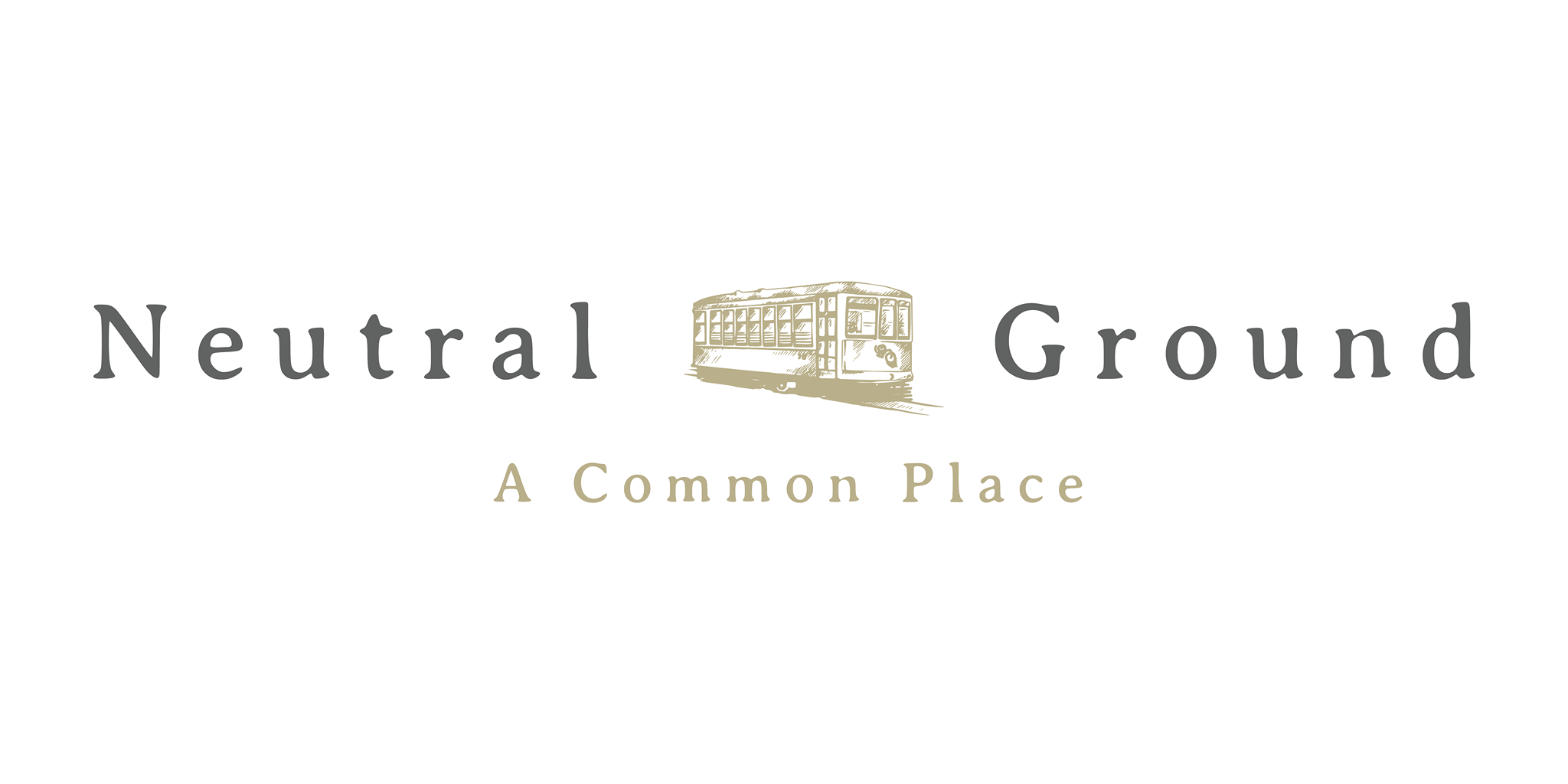 Neutral Ground is a "afro-creole" restaurant who's identity and vision are   reflective of a cuisine that reaches all the way back to Chef Ashford's ancestors who were enslaved in West Africa and brought to the Americas and journeys through the rich and often over-simplified culinary traditions of his hometown New Orleans.
We are thrilled to have Chef Ashford join us for our 30th Anniversary.
5:00 PM – Historical Gallery and Cocktail Hour
6:00 Pm – Welcome from the SCC Exectuive Director – Meagan Evans
6:30 PM – Dinner Buffet Opens
7:00 PM – Keynote Speaker – Matthew Gant
7:15 PM – Awards Ceremony
8:00 PM – Live Auction
9:00 PM – Silent Auction Ends
10:00 – Event Ends (After Party at Parkway Pourhouse across the street begins)
GOLD
Rock/Creek, Teren Designs, High Point Climbing And Fitness, Stone Summit, Climb Gyms

SILVER
Johnny O'Brian
SILENT AUCTION 
Tie One On Flyfishing
L2 Bote
Dusty Davis
Golden Unofficial
Alabama State Parks
cactus to pine
Markham Tuck Photo
Seeds Coffee
Imbibe
Art of exploration
Erin Fletrich Art
Ethan Swiggart Hangboards
Hutton & Smith Brewing Co.
Redmont Distillery
Deep Creek VRBO
Organic Climbing
Philosophy tattoo
Caleb Timmerman Photo
Elaine Booth
Lizzy Barton
Pres Does Pot