With support from our Title Sponsors
FLOAT THE BOAT 2023
February 18
The Boat Rock Bouldering Competition is one of the oldest climbing events in the United States. From its inception in the early 80's with legends like Robyn Erbesfield and Ron Kauk, the granite grappling has morphed into Float The Boat. While the stoke for the stone hasn't changed, the purpose of the event has evolved into a focus on fundraising to help protect this beloved climbing area for present and future generations.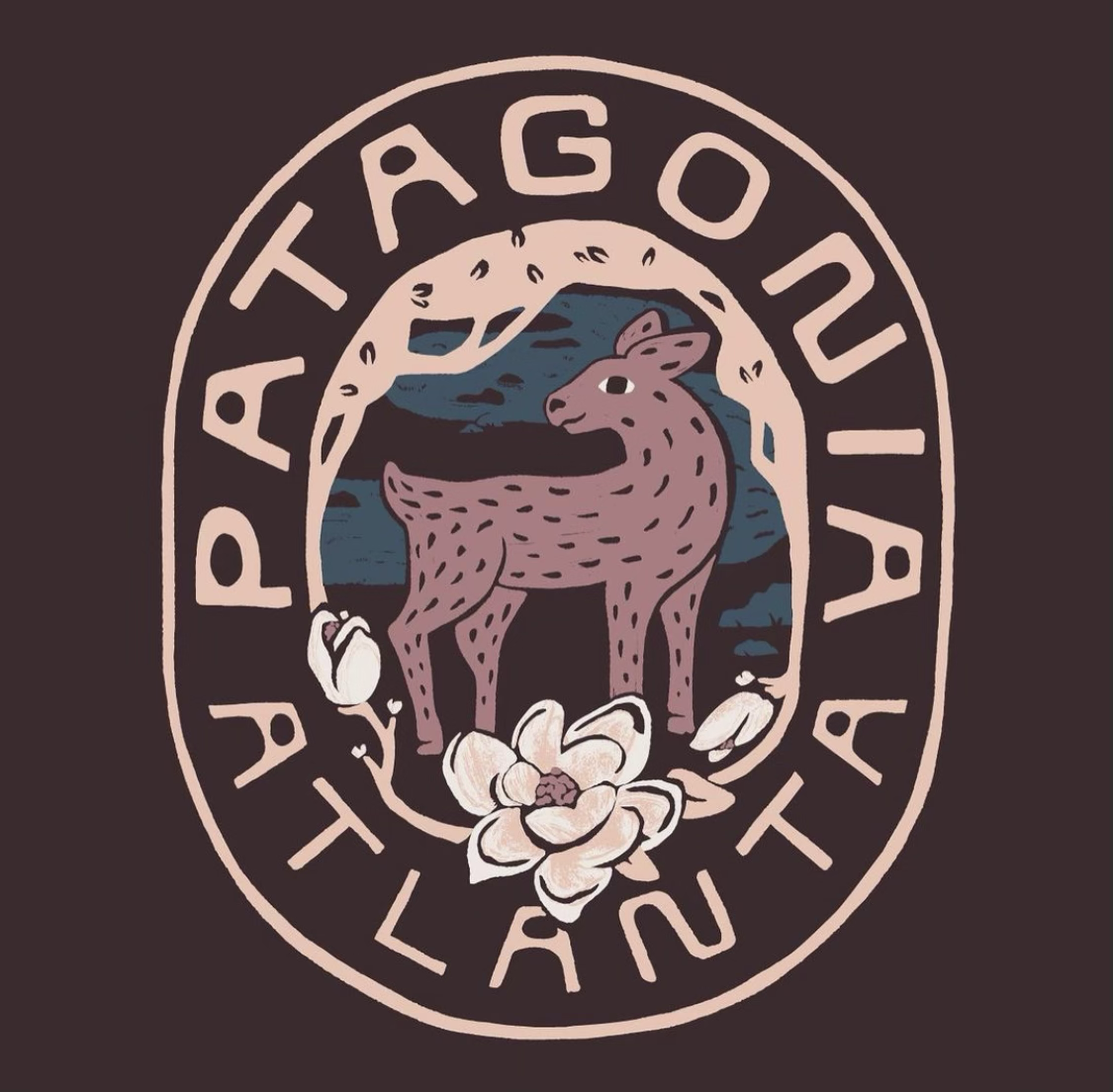 PATAGONIA PRE-PARTY
February 17
Everyone knows you can't have a proper party without a pre-party.
Join SCC and American Alpine Club – Atlanta Chapter at Patagonia Buckhead to pick up your climber care packages and get psyched for Float The Boat!
When: 5:30-8:30pm – Friday Feb 17th
Where: Patagonia Buckhead
What:
Upcycled climbing rope keychain crafting materials so people can DIY their own wristlet keychain.
Beer from Steady Hand, Olipop, sparkling water
Food from Peoples and Pizza Kusina
Patagonia swag giveaways
Local Legends discussion at 7:00pm featuring legendary local climbers and legends of local climbing!
ONLINE RAFFLE
Closes February 20
– Limited Edition SCC Organic Simple Crash Pad
– Tattoo Session – Philosophy Tattoo
– Tie One On Fly Fishing Gift Certificate – $350
– Chattanooga Experience Package – $200
– TEREN – Men's and Women's Campfire Puffy
– Climbing Photoshoot with Caleb Timmerman Photo
– Evolv Basic Training Board
– ARC'TERYX – Atom LT Hoody Men's and Women's
– Crux Conditioning Virtual 3 Month Membership

– Static Climbing – Canvas Chalk Bag

– Access Fund Free One-Year Membership
Parking: CARPOOL!!! – Tramell Crow Park
Did we mention to please carpool? Parking is limited, so please load up as many homies as possible in each vehicle.

Address for Parking – 4980 Cascade Rd, Atlanta, GA 30331
Shuttles will be running from 8:00 AM -10:00 AM and 2:30 PM – 4:30 PM.
TIMELINE: 
7:30am-9:00am – Check-in/Registration and shuttling to Boat Rock (don't forget to carpool).
Atlanta Climbing Club Coffee and Bagels

Martha's Outpost Coffee Truck

Omni Food Truck Breakfast
9:15am – Announcements start at Boat Rock
9:30am – CLIMBING BEGINS
11:00 – Alligator Croc Challenge – Fastest Send of The Alligator in your Crocs.
3:00pm – CLIMBING ENDS
3:30pm – Score cards due
AFTER PARTY: Wolf Creek Golf Course – 3000 Union Rd SW, Atlanta, GA 30331
(Only a 10 minute drive)
Let the celebrations commence! After a rad day of bouldering we'll have food and beverages and raffles and games and announce the winners of the day!
Nachos Street Tacos, Teriyaki Me Out, Meat In Some Buns iPho Kit Food Truck
Superior Vegan Cuisine Food Truck
Steady Hand Brewing Beer
3:30pm – Shenanigans Begin
4:00pm – Games in no particular order:
Crack Wrestling – bring your tape gloves or your hand jammies.
Crash-Pad-Partner-Carry-Relay Race
Good ol' fashioned Pull-up Challenge
5:45pm- Raffle #1
6:00pm – Awards start
6:45pm – Raffle #2
7:00pm – Live Auction

STEP 1 : FILL OUT YOUR WAIVER (REQUIRED) – You can't compete unless you've filled out the waiver.
2023 SCC COMPETITION WAIVER
HOLD HARMLESS FOR PARTICIPANTS 
I assume all risk of personal injury, including death and damage to myself, and damage to my personal property sustained while at or participating in the "Float the Boat" & "The Sickness" 2023 Bouldering Competition and associated events (hereinafter referred to as the "Event") or sustained on the Event grounds and property, and hereby waive, release, discharge, and hold harmless the Southeastern Climbers Coalition, Inc., the Southeastern Climbers Coalition Land Trust, Inc., and their respective directors, officers, employees, agents, volunteers, members, sponsors, and promoters (hereinafter collectively referred to as the "Releasees"), from any and all liability for any injury, death, or damages suffered to myself or my property while at the Event or on the Event grounds or property, regardless whether or not due to negligence of the Releasees. 
I acknowledge that by signing this document, I am agreeing to indemnify, not to sue and release from liability the Releasees, and that I am giving up substantial legal rights. This release is a contract with legal and binding consequences and it applies to all climbing, bouldering, spotting, hiking, scrambling, spectating or volunteering activities at this Event. I have read it carefully before signing, and I understand what it means and what I am agreeing to by signing. I acknowledge that climbing, bouldering, spotting are inherently dangerous activities and fully realize the dangers of participating in this Event and fully assume the risks associated with such participation. 
I accept responsibility for the condition and adequacy of my equipment, any equipment provided for my use, and my conduct in connection with the Event. 
I agree to indemnify and hold the Releasees harmless from and against any and all actions, suits, claims, demands, causes of action, proceedings, losses, costs and expenses including and without limitation all attorney fees and disbursements, damages, liability and fines or penalties in any way arising out of, or relating to, or connected with directly or indirectly, regardless of whether there is active or passive negligence or fault on the part of the Releasees. 
I understand that I may be photographed or videoed and agree to allow my photo or video to be used for any purpose by the Releasees, without any requirement of compensation, as they see fit. 
Event Liability Waiver
This is required to participate in the 2023 Climbing Participant Events.
STEP 2 : REGISTER ON EVENTBRITE (REQUIRED) – Choose to compete in both events or just one. Either way we are psyched to have you join us!
STEP 3. Review the COMP RULES listed at the bottom of this page
STEP 4. This goes without saying, but we'll say it anyway… GET STOKED
RULES
TWO (2) WITNESSES MUST SIGN OFF ON SCORECARD TO GET CREDIT.

YOU MUST HAVE PROBLEM

NUMBER

AND

SCORE

WRITTEN IN THE APPROPRIATE BOX.

ALL PROBLEMS ARE MARKED ON THE ROCK WITH A LABEL: MAP LOCATION, NAME, DESCRIPTION, AND POINTS.

ALL PROBLEMS TOP OUT UNLESS OTHERWISE NOTED. YOU CANNOT DO THE CRUX MOVE AND JUMP OFF.  DAB'S (TOUCHING A FOOT) AND JUMP/RUN STARTS DO NOT COUNT UNLESS PROBLEM CALLS FOR JUMP START.

SOME PROBLEMS HAVE BOUNDARIES. PLEASE BE AWARE!DO NOT CROSS BOUNDARY – IF SO, IT DOES NOT COUNT.

BE AWARE OF SPECIFIC INSTRUCTIONS TO START PROBLEM AS LISTED ON THE LABEL.

IF THERE IS ANY DOUBT ABOUT WHETHER OR NOT A PROBLEM WAS COMPLETED, YOU WILL DO THE PROBLEM AGAIN AT THE END OF THE COMPETITION IN FRONT OF EVERYONE.

IN THE CASE OF A TIE, WE WILL TALLY UP YOUR NEXT 2 HIGHEST POINTED PROBLEMS.

DO NOT BOULDER WITHOUT A SPOT FROM MULTIPLE PEOPLE.

IF YOU DO NOT HAVE A SPOT PAD OR GROUP, FIND ONE!!!

IF YOU HAVE ANY QUESTIONS OR NEED A SPOT, ASK A JUDGE OR VOLUNTEER

BEFORE YOU TURN IN YOUR SCORECARD,

CIRCLE YOUR TOP 10 PROBLEMS AND ADD UP YOUR TOTAL SCORE.

 

YOU WILL GET "BUMPED" INTO A HIGHER CATEGORY IF YOU COMPLETE 2+ PROBLEMS IN THE HIGHER GRADE.

IRON MAN/MAIDEN

(FULL MONTY)

:

COMPLETE AS MANY PROBLEMS IN ALLOTTED TIME. HIGHEST POINTS WINS. 

IRON TEAM

 

(2 PERSON FULL MONTY): TWO-PERSON TEAMS COMPLETE AS MANY PROBLEMS IN THE ALLOTTED TIME. ONE TEAM MEMBER CLIMBS V3 AND BELOW, THE OTHER CLIMBS V4 AND ABOVE. HIGHEST COMBINED POINTS WINS.
**KRAKEN CHALLENGE, ROWBOATS, AND TUGBOATS:

COMPLETE ALL TWENTY (20) BOULDER PROBLEMS LISTED BELOW AS FAST AS YOU CAN. UPON COMPLETION, SUBMIT SCORECARD TO THE

SCC 

TABLE.
CATEGORIES
You will choose a category when you receive your scorecard the morning of the competition. See grades below.
Categories for FLOAT THE BOAT:
YOUTH*: Ages 12 & under (all grades)
BEGINNER: V0-V2
INTERMEDIATE: V3-V5
ADVANCED: V6-V7
OPEN: V8+
NON-BINARY: All grades
IRON MAN/IRON MAIDEN: ALL GRADES
IRON TEAM: One team member climbs V3 and below and the second team member climbs V4 and above
ROCK GODS: Ages 45 & Up (All grades)
Kraken Challenge: First person to complete the 20 specified crack climbs wins.
Rowboat: First person to complete the 20 specified Boat Rock Classics between V0-V3 wins.
Tugboat: First person to complete the 20 specified Boat Rock Classics between V3-V6 wins.
*Youth register separately by selecting "Float the Boat 2023: Youth Pre-Registration"